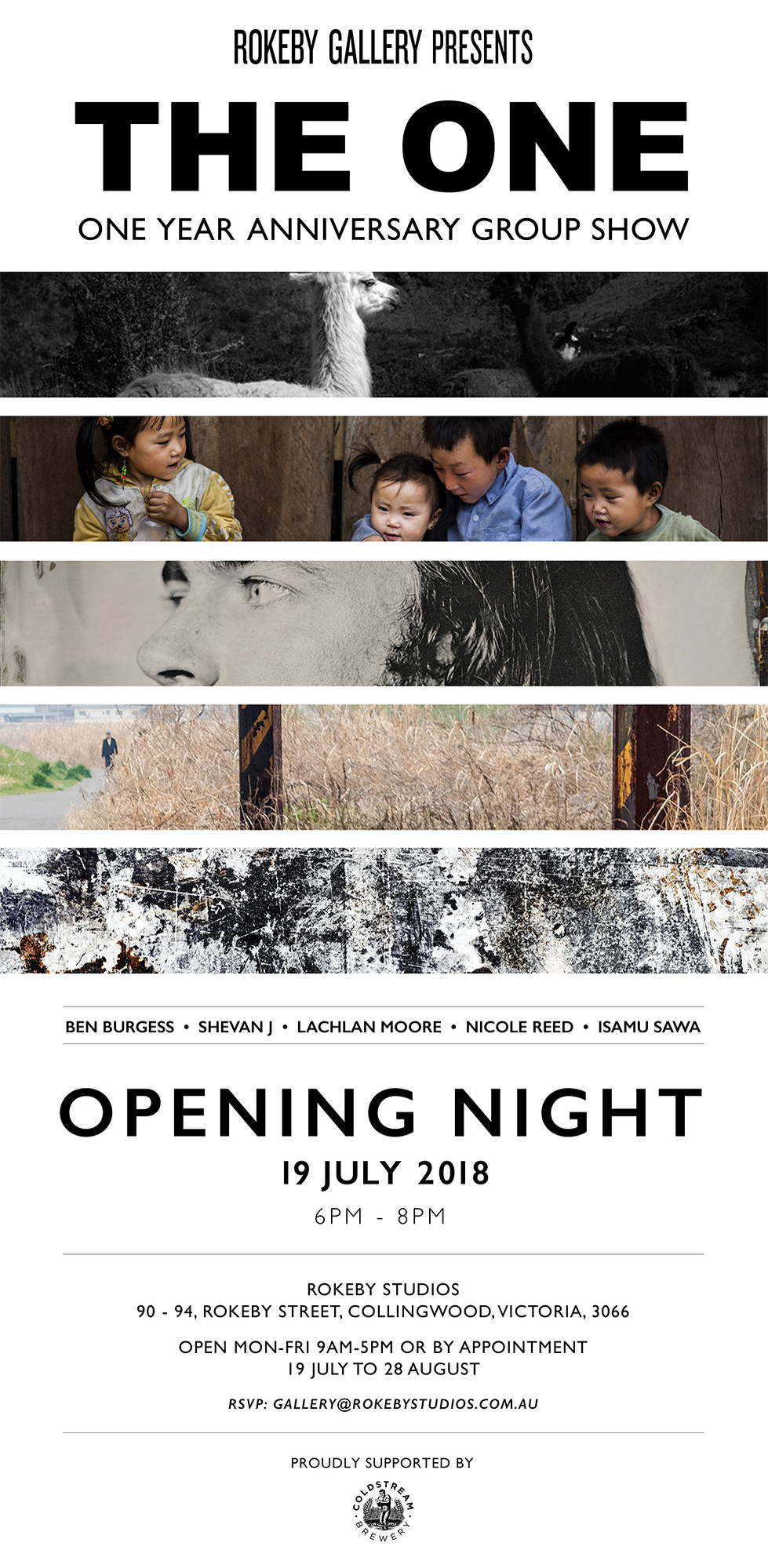 This time last year Rokeby Galley opened its doors for the very first time.
A whole year and eight exhibitions later, they are celebrating their one year anniversary with THE ONE.
THE ONE is a group exhibition featuring new works by Ben Burgess, Shevan J, Lachlan Moore, Nicole Reed and Isamu Sawa.